Autowatch VSS offers reliable and globally compliant vehicle security systems.
About
The realities of vehicle theft and hijackings in South African have given PFK Electronics decades of experience and the ultimate testing ground to develop 'Best in Class' solutions in the vehicle security sector. Most people prepare for such an event by taking out insurance, but even then, reporting and replacing a stolen vehicle can come with unexpected costs and a significant time expense.
That's why in 1985, PFK established the first of its brands, Autowatch VSS, which rapidly dominated the South African vehicle security solutions market and has since expanded to 28 countries across the globe.
The brand's range of advanced security systems, tailored to unique market products, which include bespoke OEM dockside fitment solutions, alarms, immobilisers, park distance controllers, central locking systems, anti-hijack systems and a comprehensive range of related accessories. All of these are:
Easy to install
Engineered to ensure ease-of-use
Designed and produced with market leading reliability
Backed by strong after-sales support
Some of our most popular products are our flagship CANBus alarm system and our benchmark ABS Level 4 Alarm/Immobiliser, enabled with an anti-hijacking feature. We are also able to manufacture bespoke solutions, so if we don't already have what you need, we'll make it.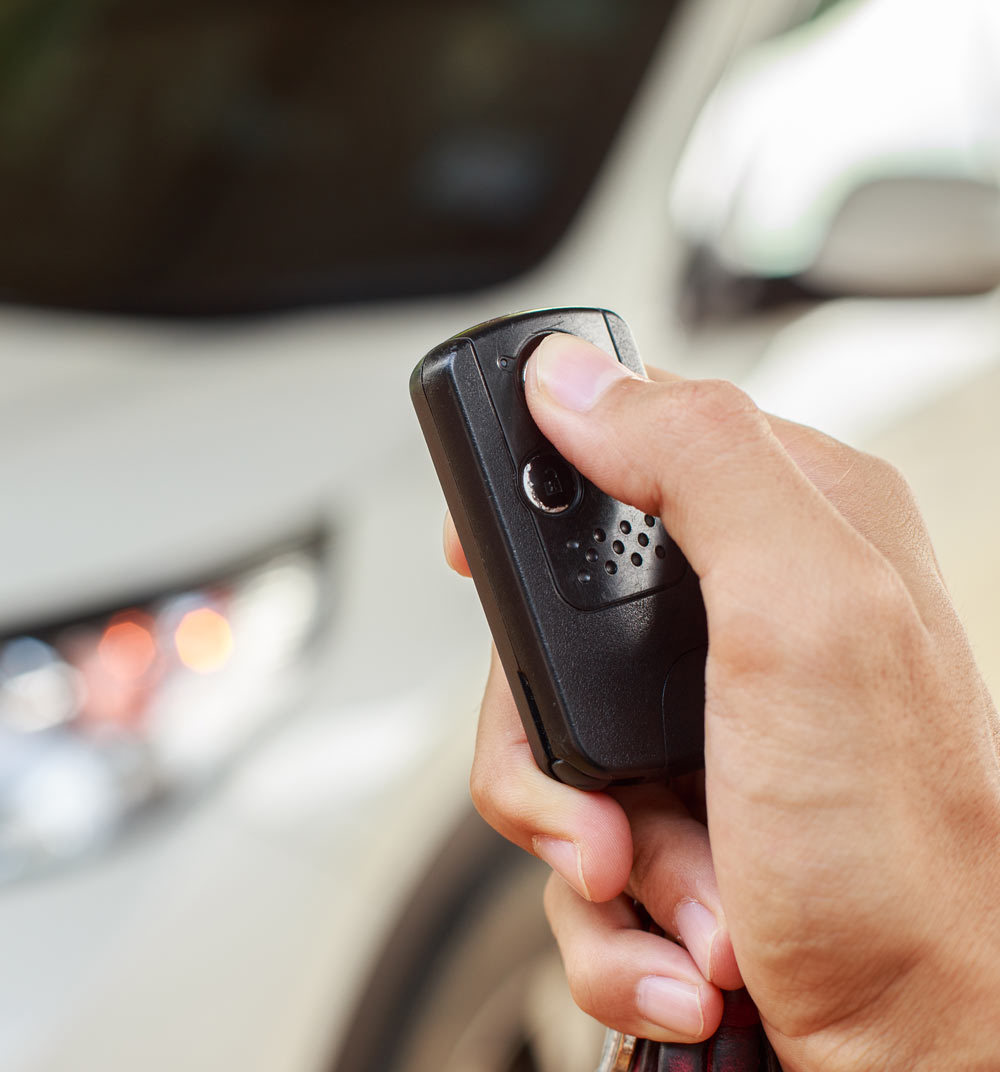 We offer a service to the OEM's and fleets where we will specify a security/convenience solution for the requirements specified. This enables an affordable solution to our customers where we are able to tailor an "off the shelf" solution with a quicker integration and turn-around resolution.

695RCL: This is our flagship CANBus alarm system which uses less wiring which results in a far less intrusive installation. The system includes perimeter and ultrasonic detection, and an intelligent system with central locking controller.

ABS Approval Code: AO-CAN/001
555CLAM: The 555 CLAM is a VESA approved aftermarket alarm for vehicles with factory-fitted central locking systems. This system is designed for use with an OEM remote transmitter. The system learns the factory-fitted central locking pulses for activation and deactivation of the alarm, providing perimeter and ultrasonic detection.

ABS OE Upgrade Alarm
Optional Anti-Hijack
565RCi: A remote central locking module utilises encrypted rolling code transmitter/receiver data. It is compatible with most central locking systems and provides indicator flash outputs for lock and unlock notifications.
Vehicle alarms provide a visual and audible theft deterrence as well as the peace of mind that one's vehicle is secure and armed, especially in the event of remote jamming, to prevent break-in and/or theft of belongings, and vehicle theft.
280RL: This unit is a compact, cost effective alarm with an ultrasonic sensor for interior protection. It includes a built-in bump sensor which provides external protection against theft of wheels (rims), trailers, bikes on racks and even illegal towing. The bump sensor offers dual stage functionality providing audible warning tones should the impact or disturbance be less than the requirement to trigger its full activation.

Other features include: on-board central locking relays, ABS OE upgrade alarm, and anti-hijack option.
279RL: The 279RL is an extremely cost effective and compact alarm with built in bump sensor and on-board central locking, with optional selective unlocking which utilises an ergonomically designed two button remote. This unit offers Lock on ignition and Unlock on ignition off, with interior light fading, as well as an early warning option for the alarm trigger.

ABS Approval Code: AO-SH/004
277RL: This is a remote activated alarm system with perimeter and interior protection. The 277RL is a stand-alone unit which provides advanced security by means of either an ultrasonic, shock, microwave or glass break sensor. This alarm system does not incorporate an immobiliser but has an immobiliser output with an option of having an anti-hijack system connected.
An Immobiliser is designed to ensure that one's vehicle cannot be started unless the designated driver has the remote, thereby limiting the risk of theft of the vehicle.

211Hi: The 211Hi is an ideal upgrade to an existing vehicle security system as it provides a one-circuit cut immobiliser, or as a standalone anti-hijack system. The unit installed is designed to immobilise the vehicle in a hijacking situation which is triggered by either the opening of the door/s or change in ignition status; thus offering the driver maximum protection by delaying the onset of the hijacking routine and distancing oneself from the hijacker.

ABS Approval Code: AO-AH/001
433Ti: The 433Ti is a compact three-circuit RF (Radio Frequency) remote immobiliser which uses encrypted rolling code technology. The unit comes with a security housing and uniform black wire harness. The system is able to remotely trigger a vehicle's central locking and pulses for indicator flashes.
448THi: This advanced product is activated once the vehicle's doors are opened or if there is a change in the vehicle's ignition status. An encryption rolling code with remote touch key provides an added layer of security, and is an anti-hijack option.

This product is a ABS Level 4 Immobiliser.
Ghost Immobiliser: The Ghost is a unique, next generation device that secures your vehicle without the need for cutting wires or adding after-market key fobs. The device is connected to the vehicles CAN data network and a personalised PIN code is programmed into the Ghost using buttons on the dash and steering wheel.
HP5CAN: An upgrade to the 695RCL, this solution adds additional immobilisation features to the vehicle's factory-fitted alarm, whilst providing ease of convenience for the sales man with a universal remote.

An upgrade to PFK's previous HP products including a CANbus interface.
457RLi: A flagship system which includes turbo run-on and remote trunk release. This system can be integrated into the vehicle's central locking system.

This unit comes standard with two four-button encrypted rolling code remotes.
ABS Approval Code: 4C/445
276RLi: This is a standalone remote-activated alarm and immobiliser system with perimeter and interior protection, by means of either an ultrasonic, shock, microwave or glass break sensor, and has built in anti-hijack functionality. This product can be integrated into the vehicle's central locking system.
446RLi: The 446RLi is the benchmark ABS Level 4 Alarm/Immobiliser with an anti-hijacking feature and perimeter ultrasonic detection. The immobiliser has three on-board circuit cuts and the product comes standard with two encrypted rolling code remotes.

ABS Approval Code: 4A/418
Parking Sensor Systems utilise a set of sensors (eyes) that can be fitted to the rear or front bumpers of a vehicle which will give an audible warning of obstacles which may otherwise have been impacted as these were unseen. These systems also are capable of integration into a visible display, depicting distances of obstacles from the vehicle.

633422: An intelligent Four Sensor Plastic Bumper Park Distance Control Kit (in conjunction with tow bar).
633423: A non-intelligent Four Sensor Plastic Bumper Park Distance Control Kit (for vehicles without tow bar).

633432: An intelligent Four Sensor Metal Bumper Park Distance Control Kit (in conjunction with tow bar).
These systems allow the driver of a vehicle to unlock all doors through means of a remote transmitter, and being able to selectively lock or unlock driver or passenger's doors.

Central Locking Modules & Accessories
Ci65 Autowatch Central Locking Module
4 Door Central Locking Kit
2 Door Central Locking Kit
Master Motor – 4 wire motor
Slave Motor – 2 wire motor
Trunk Release Solenoid for 457RLi & 695RLC
We offer a comprehensive range of accessories to support our range of products; which include replacement remotes, sensors, sirens as well as fitment consumables.
Window Closing Equipment
210 Window Closer Unit – 4 windows & current sensing
General Accessories
Selected remote casings and Touch Keys
Selected remote replacement batteries
Bonnet Switch – Metal Shaft (plunger type)
Bonnet Switch – Plastic Shaft (plunger type)
Door / Bonnet Switch – Plastic (flange type)
Toggle Switch for override switch
Relays & Converters
GP Relay 20 Amp, 12 Volt, pre-wired
24 – 12 Volt Converter
Horn Speakers & Sirens
Horn speaker – standard with 2m cable
Battery back-up siren – no override required
Auto Siren 650 Analogue
Movement Sensors & Adaptor Harnesses
Selected Ultrasonic Sensors
Wireless Passive Sensor
Selected Microwave Sensors
Shock Sensor – dual stage
Adaptor / Extension Harness for 4 wire sensors
VESA (South Africa)
Thatcham (The United Kingdom)
ABS (Accreditation Bureau for Security and Safety)
Insurance Bureau of Canada / Underwriters laboratory of Canada S338/98
Australian and New Zealand Standards: AS/NZS4601 and AS/NZS3749