About
PFK proudly designs and manufactures all of our products in-house with a team of top design engineers, ensuring that we consistently deliver the level of quality that PFK partners and their clients have come to expect over the years. 
Our manufacturing and testing facilities in Pietermaritzburg cover an area of more than 8500m², allowing for cutting edge design and rigorous testing of every product we create, including those sold under PFK Shurlok and the three Autowatch brands.
Our esteemed facility boasts the following:
Test Facilities 
Combination of in-house and approved outsourced test capabilities
 In-house 
Radiated immunity tests 1 MHz to 1 GHz at 200V/m using a GTEM cell
Radiated emissions testing 10kHz to 3GHz 
Electrical transients (pulses 1 to 7) 
Temperature cycling
Out-sourced 
ISO 17205 qualification testing 
Established partners (SABS, SGS, Gerotek)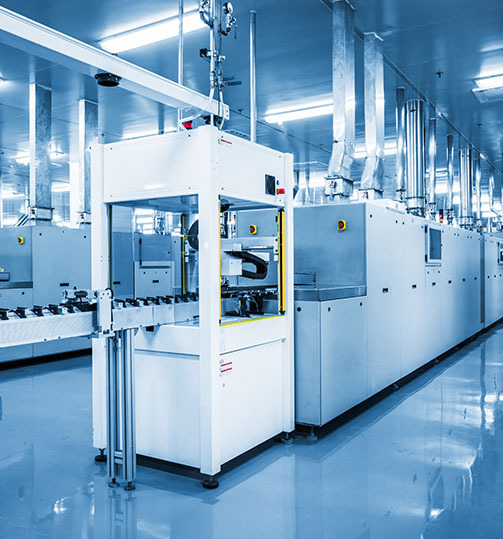 Our state-of-the-art facilities are equipped to manufacturer custom OEM products according to spec, using international best-practices in the design, manufacture and testing processes. Our SMD plant boasts four assembly lines capable of placing 150 000 electronic components every hour, while our high quality standards are maintained through production testing equipment developed in-house; including pneumatic, mechanical, electronic, firmware, networking, operator interfaces, optical and X-ray testing. 
Our products are created to fulfil the strict requirements of the industry's most highly respected governing bodies, including:
VESA (The Motor Vehicle Security Association of South Africa) 
CENELEC (European Committee for Electrotechnical Standardisation) 
ABS Approved Equipment 
Thatcham (UK) 
ISO/TS 16949
ISO 9001
ISO 14001
FORD Q1
IPC 610 compliant
VDA-6.3 compliant
Top Technology 100: Winner of Management of People and Sustainable Performance in the Large Business Category (2016)
Top Technology 100: Finalist in the Management of Technology (2016)
General Motors South Africa: Supplier of the Year Award (2015)
KZN Top Business Award: Large Category (2010 & 2013) 
Automechanika SA Innovations Award: Gold Award Winner (2013) 
Technology Top 100: Winner in the Management of Innovation (2012) 
KZN Exporter of the Year Award: Winner Large Category (2009, 2010 & 2011) 
Technology Top 100: Winner for Excellence in the Management of Systems (2007, 2008 & 2011) 
Automechanika SA Innovations Award: Silver Award Winner (2009)