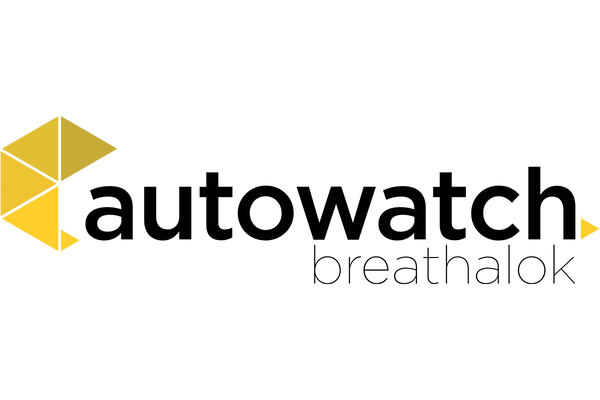 Autowatch Breathalok offers custom alcohol ignition devices.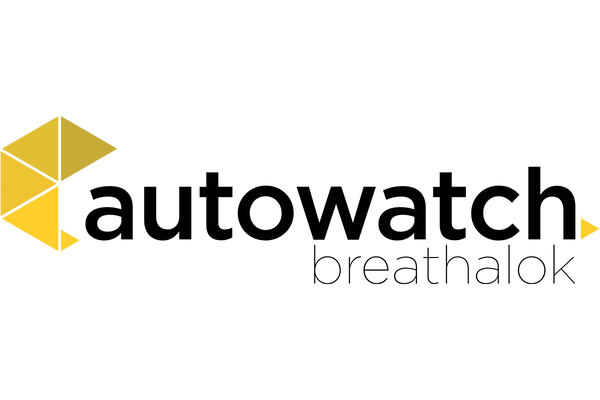 Autowatch Breathalok
offers custom alcohol
ignition devices.
Driving under the influence of alcohol is one of the biggest threats to road users all over the world, and for businesses with road transportation at the heart of their operations, compliance with local regulations regarding drunk driving is a responsibility that simply cannot be ignored.
Since their first introduction to the market in 2003, Autowatch Breathalok products have been at the cutting edge of tethered and wireless alcohol ignition breathalyzer systems to help keep your vehicles, your staff members, and other road users safe. In the years since then, the car breathalyzer ignition (formally Interlock) systems have become an indispensable tool in the prevention of intoxication whilst driving. These systems are vital against 'drink driving' in both commercial and correctional contexts around the globe. From North America and Europe to South Africa and the United Kingdom, you will find Autowatch Breathalok products in any setting where adherence to an alcohol-free policy is required.
Manufactured to the highest standard of quality, Autowatch Breathalok products meet all relevant industry benchmarks and certifications.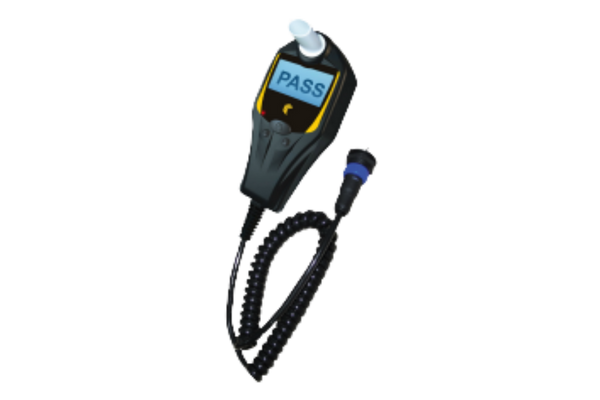 720 TETHERED ALCOHOL BREATHALYSER
Read more
Designed as a risk analysis tool for fleet and freight companies, this model is known for its reliability and is used by transport businesses and offender DUI programs worldwide. It offers an all-encompassing fleet solution when combined with Autowatch Video Telematics solution, which provides near-to-real time video surveillance with up to four cameras, secure control through the alcohol ignition Breathalok, and advanced fleet management functionalities.
Features
Electronic Counter Circumvention Measures (ECCM) to distinguish between mechanically simulated and human breath samples
Seamless, encrypted RF-download of data from vehicle to PC
GSM communicator for real-time reporting (requires Autowatch tracking integration)
Advanced fuel cell sensing technology
TAB hand unit status LED indicates when the system is ready to receive a breath sample (especially useful in extreme operating temperatures)
TAB task bar indication which graphically shows task progress for increased user-friendliness
Driver change switch with status LED:

Gives visual indication when a sample is required or accepted;
Prompts for driver change and random samples.

The system is configurable to integrate with fleet management systems, such as the Autowatch Video Fleet Telematics solution.
The device is fitted with two override functions:

In emergency situations, a once-off reprogrammable override function can be used to keep the vehicle mobile;
In the unlikely event of a technical failure, an emergency override PIN code can be issued by the control centre.

The system is CANbus enabled, dramatically reducing installation time and enhancing the system's features capability
All features are programmable to meet customers', market and judiciary requirements.
The device comes with user-selectable language options
12/24V connectivity
Hygienic, individually wrapped disposable mouthpieces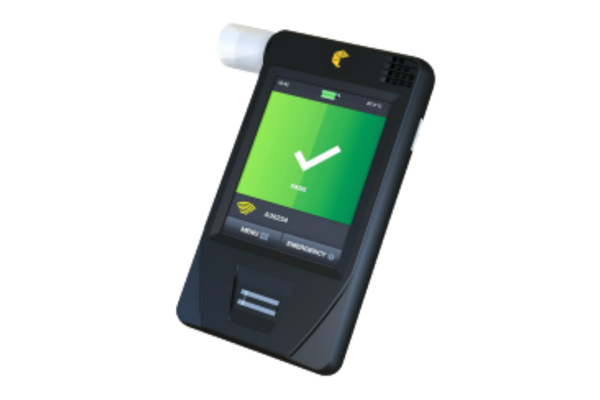 740 WIRELESS ALCOHOL BREATHALYSER
Read more
The 740 Wireless Alcohol Breathalyser is the latest product to be included under the Autowatch Breathalok brand. Compact, touch-screen enabled, and with a biometric system, this unit is the first of its kind, perfectly suited for niche markets where a strict alcohol-free standard is required.
Features
Wireless and portable battery powered device
Advanced fuel cell sensing technology
2.8 inch colour TFT display with tough interface
Easy-to-use graphic interface with buzzer prompts and instructions
Offers various language options
Electronic Counter Circumvention Measures (ECCM) to distinguish between mechanically simulated and human breath samples
Secure wireless data communication 868 MHz or 915 MHz with 128 bit AES encryption
Wireless database download from the unit in the vehicle
GSM communication for real-time reporting (requires Autowatch Telematics integration)
Ability to connect to 16 vehicle immobiliser units
Integrated finger print biometric identification for up to 16 users
User Pin identification
Fully configurable through Autowatch configuration software
Pin protected menus
USB compatible charging of the breathalyser unit
Rechargeable Lithium ion battery
Single on/off button with status LED
Single Emergency Start with reset pin
Disposable hygienically wrapped mouthpieces
Ergonomic design
CENELEC EN 50436-1 and 50436-2
Arrive Alive: Alcohol and Road Traffic Crashes [link]
Collucio Law, Trucking Watchdog: It's Time for Better Drug Tests for Truck Drivers [link]
Fried Rogers Goldberg LLC, The Truck Accident Attorneys: Alcohol/Controlled Substance Testing [link]
CropLife: Employee Management - Dealing with the DUI Issue [link]
Browse our other Products
Address
86 Armstrong Avenue, La Lucia, Umhlanga, KwaZulu-Natal, 4051, South Africa PFK is a leading electronics company, specialising in innovative automotive solutions.
+27 33 815 9800
86 Armstrong Avenue, La Lucia, Umhlanga, KwaZulu-Natal, 4051, South Africa